Issue #6-Part ONE
Be sure to DOUBLE CLICK THE "PLAY" BUTTON
---
Use our easy to understand Brain Apples Information to Discover revolutionary neuroscience research-based techniques, skills, tools, and habits to help you overcome procrastination and anything else that's holding you back, so YOU can develop a mindset filled with permanent self-motivation and YOU can create a lifetime of advanced achievements!

Trust Neuroscience for Your Greatest Achievements!
YOU can achieve more-scientifically! We use revolutionary brain-science research discoveries, skills, techniques and habits to teach you the neuroscience of permanent self- motivation and how to develop a lifetime of greater performance and higher achievements in business, academics, athletics, anything! Free Breakthrough report, video lessons, and BRAIN APPLES Newsletter
Revealed: 16 Revolutionary Brain Research Discoveries!
101 Brain Science ideas to use NOW for Greater Achievements
Learn: 16 Secret Science for Success Techniques!
...and how to make them habits, for a lifetime of Advanced Achievements! -
---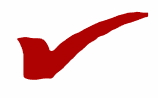 www.scienceforsuccess.com
See, read, hear all about and ORDER our "Mind Your Brain" Advanced Achievement Training System based on over 250 books and 70,000 pages of revolutionary recent brain research discoveries that we have turned into 16 amazing techniques and skill-habits and 116 ideas you can implement now to permanently raise your motivation, performance and achievement levels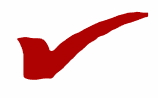 www.mind-your-brain.net
8 FREE one hour video lessons teaching you the Neuroscience brain research discoveries and lessons to help you generate PERMANENTLY higher performance levels!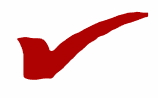 www.getafitbrain.com
You've heard about "The Secret"? Read about the "Dirty Little Secret of the Self-Help Industry"
---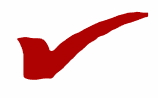 www.howtofindyourfamilytree.com
The Ultimate beginner's guide to Genealogy [ebook]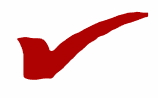 www.yourweddingvows.com
The Ultimate Guide to writing your own wedding vows! [ebook]
And as always, if we can help in any way, just holler.
Knowledge is Light! Absorb all that you can.
Live to Learn!
BRAIN APPLES is here! (It'll change your life)
Best Regards,
Doug
Doug Bench, MS JD AAAS
Science for Success Systems
Using Revolutionary Neuroscience Research Discoveries to Teach You the Science of Permanent
Self-Motivation and Advanced Achievement.
"The Last Motivation-Achievement Training You Will Ever Need."
P O Box G
Possibilities Pastures
McIntosh, FL 32664
352 562-5703